Add caption
I didn't know it was raining until I put my stitching down to let Buffy out. She won't go unless I go with her. She's a trip.
She loves to go riding in the car and We were going to Hobby Lobby for 3829. I went through all floss 3 times and couldn't find it. I know it is here somewhere. Any way Buffy thought she would drive for a spell. This is the first time she ever did this. She is too funny. She is actually looking where she is going. ROFL

Buffy driving me to Hobby Lobby
 Todays Challenge was Ira Ray Crow by The Goode Huswife. I always wanted to stitch him and Ida Mae Crow so here we go! That is a strange colored flower on the left, I womder what kind it is?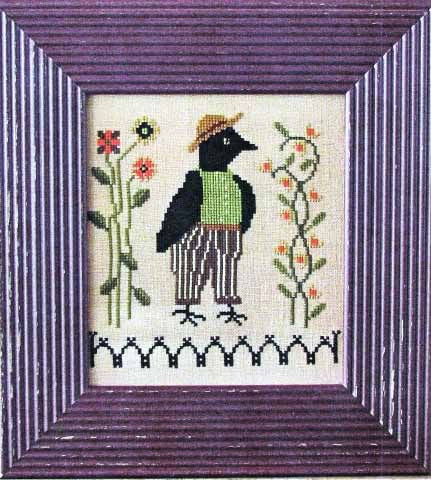 Ira Ray Crow
The Goode Huswife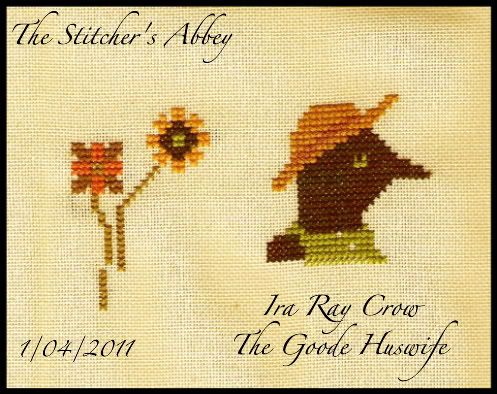 Ira Ray Crow
32 Count Lambswool
Dmc Floss
May the stitch be with you