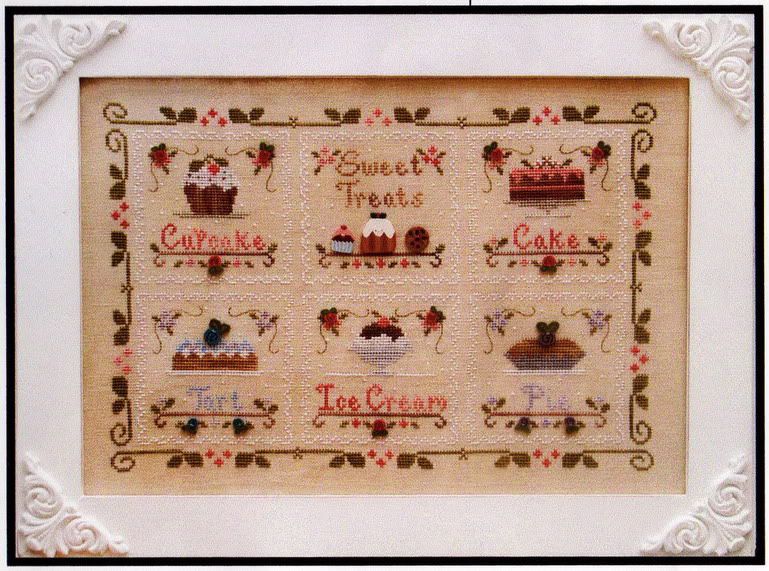 Country Cottage Needleworks
Sweet Treats
28 Count Ivory Linen
Crescent Colors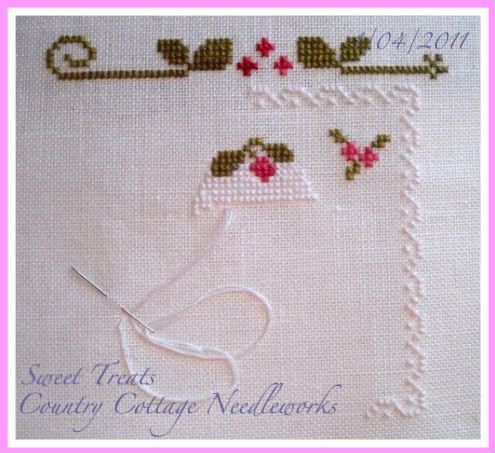 I am really going to like this one. I bought all the thread packs last year and I am just now getting the opportunity to start it.
I wasn't sure how it was going to look on the ivory linen, but I think it is okay.I
can't wait to finish the cupcake.
Note to self: Never ever stitch with white floss when you have on a fuzzy red bathrobe. I had to frog out the first row of white border. It took me a while to figure out why it was pink.