Happy 15th of January. The last day of Crazy Fifteen Challenge. It is amazing to think that I have actually started all fifteen of my selections.
The hard part now is finishing them.
Day 14 is Magic Garden Sampler by Shakespeare's Peddler. I am stitching it on 40 Count R&R Linen 1 over 2 with DmC Floss. The stitches are pretty tiny so I expect to be a while finishing this one.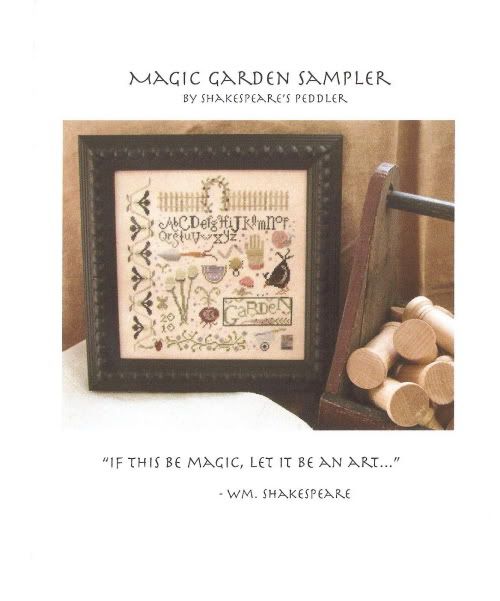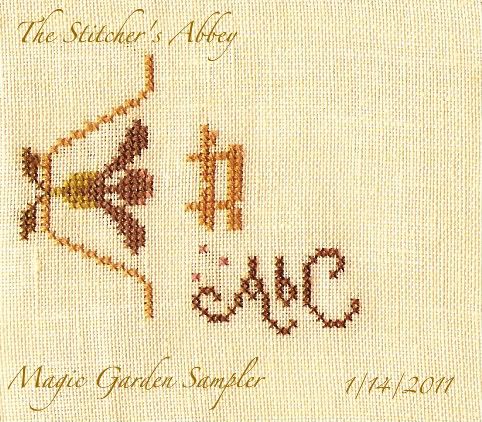 Magic Garden Sampler
Shakespeare's Peddler
R&R 40 Count Linen
DMC Floss
 I couldn't get a good picture. The colors are actually 472, 844 and 317. So it looks entirely different in real life, but After fiddling aound for an hour or more, I gave up. At least you can see my progress. Hopefully the next pic of it will turn out better.
I hope everyone is enjoying their weekend.