I haven't done too much stitching the past couple weeks. I was out Christmas shopping and fell getting out of the car. I fell on my face on the curb. Messed my right eye and cheek up. I spent 6 hours at Drs. getting checked out. Nothing broken out but still have one heck of a black eye and cheek.
I had cataract surgery on my eye 4 years ago and now my eye is clouded over and is hard to see. As soon as my black eye is healed up I am back to the doctor to have it checked.

I did finish another Prairie Schooler ornament before the fact lol.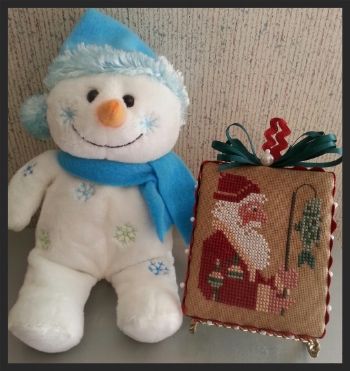 I am still doing a little stitching on Little House Needleworks Twelve Days of Christmas. Maybe I will have it finished by next Christmas lol.
Happy Stitching Everyone and thanks for visiting.