I have been busy stitching some ornaments for a very special friend. It feels good to get back into stitching again. I was in the mood to stitch some Santas so I chose a couple Prairie Schoolers.
These Santas are from Book 80.
I changed the floss colors cause I wanted an old world look. They are stitched on 28 ct. Lambswool linen from Wichelt Imports. The photo doesn't show the true color of the fabric.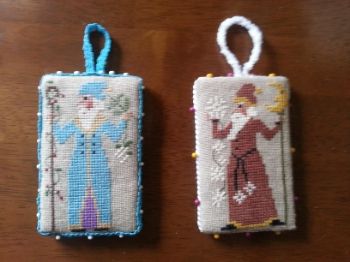 I also stitched a couple Lizzie Kate ornaments.They are Flip-It's from The 12 Blessings of Christmas.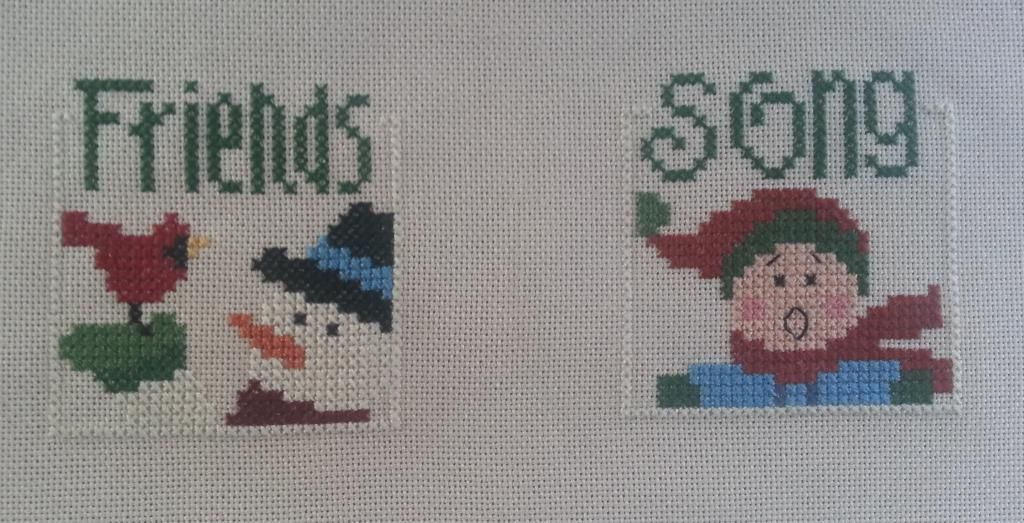 They are stitched on 25 ct. Mushroom Lugana with DMC floss.
I finished them into ornaments with felt backs and added bows and beads to hold hangers. I like these simple little designs. they are fun and a fast stitch.
I have a work in progress. I am stitching The 12 Days of Christmas by Little House Needleworks. I am not sure I will finish it by Christmas. I am having trouble working with the 32 ct. Summer Khaki by R&R so it is a slow progress. It is definitely the hardest fabric I ever stitched on. My eyes actually cross trying to see the holes lol. I am well over half way but still. I will post some pics.
12 Days of Christmas
Little House Needleworks
Happy Stitching and thanks for visiting.