My goodness, I have been really bad and not posted for such a long time. I am enjoying staying home and not working. Time is going by so fast. I have been stitching a little, but not as much as I should be.
I am not going to get my goals finished at this rate.
I especially feel bad about not visiting all of you. I am going to start getting caught up on my blog reading. I know I have missed a lot of the pretty things you all have been stitching.
I have sent and received the Lizzie Kate Exchanges.
I received from
Brenda
today a cute framed picture. I like the Easter design and the colorful eggs. Especially the carrot lol. It seems like I have a thing for carrot designs now.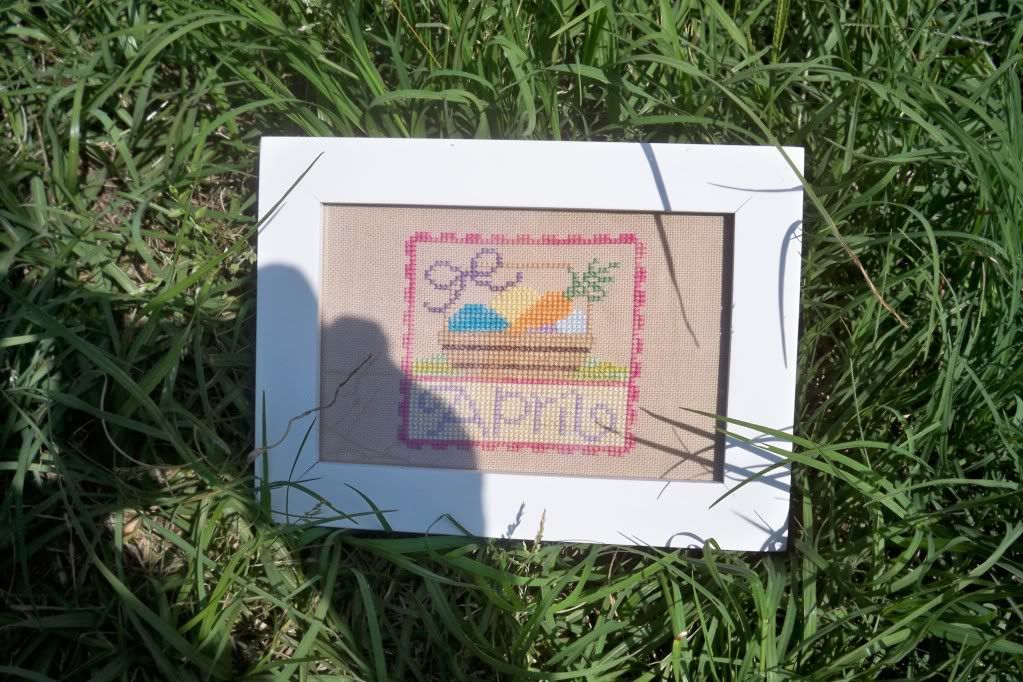 This is the design that I stitched and finished for Brenda. I stitched this while I was in Virginia on vacation and finished it when I got home. My first experience with pom poms.
Lizzie Kate ABC's
32 count Linen
Weeks Dye Work floss
I have been stitching on Ira Rae Crow and about have him finished. Also I am stitching on BRD Frolic In The Foliage. The bright fall colors of this one are holding my interest.